Dr. Martin Heesacker
http://www.psych.ufl.edu/~heesacker/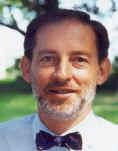 Martin Heesacker is Professor and former Department Chair of Psychology at the University of Florida. He serves on the executive board of the American Psychological Association's Committee on Accreditation, and as Chair of the Association of Heads of Departments of Psychology. He recently served on the Psychology Department faculty at Ohio State University and Southern Illinois University, Carbondale. He has authored 84 scholarly publications, 98 scholarly conference presentations (32 of which were invited), and chaired or co-chaired 22 doctoral dissertations.

A 1983 Ph.D. graduate of the University of Missouri--Columbia, Dr. Heesacker received the Early Career Award in Counseling Psychology from the American Psychological Association, a J. William Fulbright Scholarship, and has been named a Fellow in two divisions of the American Psychological Association. He has been honored by Florida TaxWatch with a Davis Productivity Award, has served as Treasurer of the Council of Graduate Departments of Psychology, and served on the editorial boards of the two major journals in counseling psychology. Dr. Heesacker received an Eli Lilly Foundation Teaching Fellowship, two University of Florida teaching awards, and was named Teacher of the Year and later the Outstanding Service Award recipient by Psi Chi, the University of Florida's psychology honor society.
Articles by Dr. Martin Heesacker
Sorry, no posts matched your criteria.